About us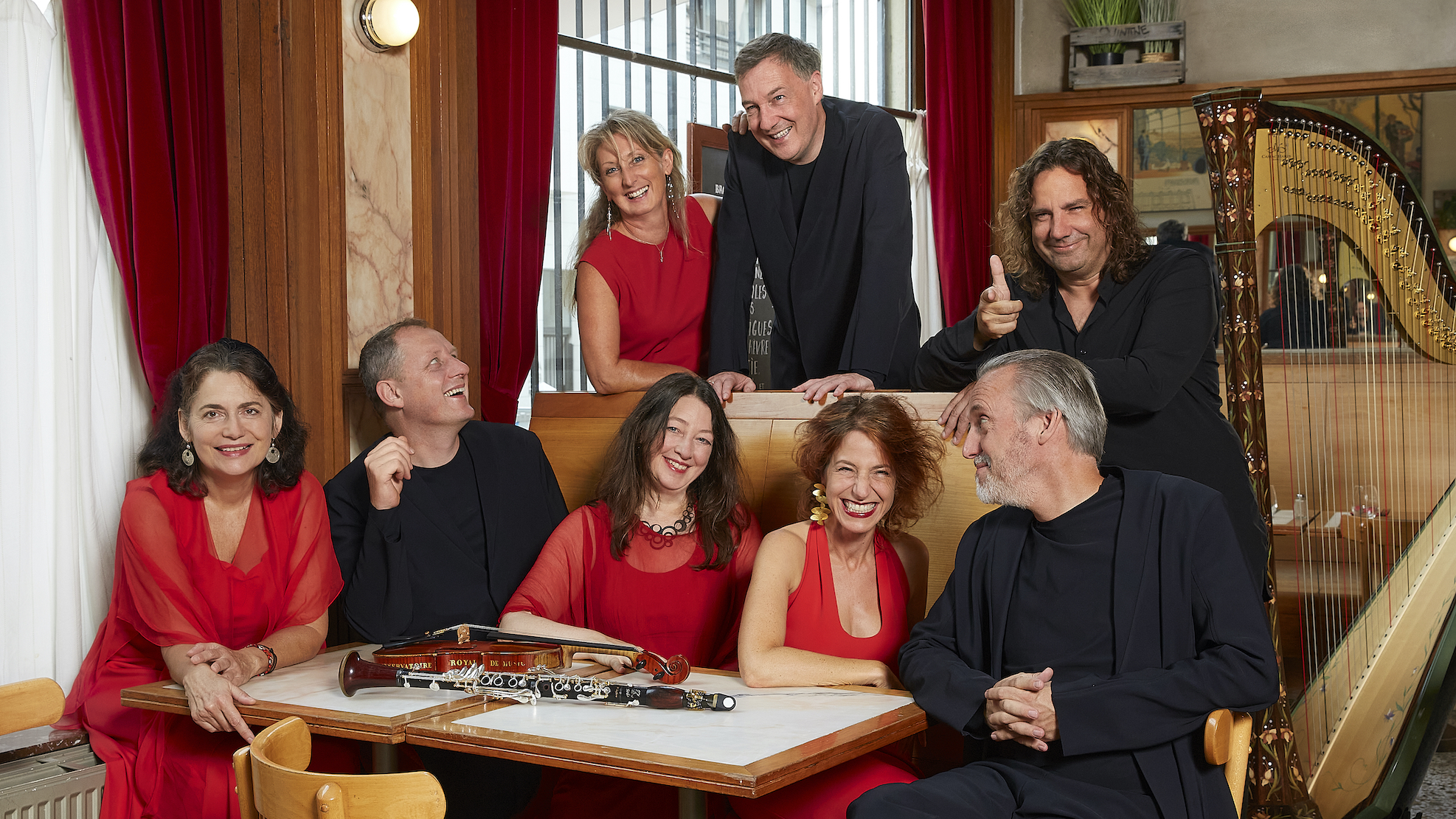 Founded in 1993 by students at the Brussels Conservatory, Oxalys has developed into a chamber music ensemble with a unique profile and a strong international reputation. The original line-up of string quintet, flute, clarinet and harp often blossoms into a larger ensemble that can perform a wide range of works and create unusual projects.
Oxalys takes its basic repertoire from the Belle Epoque (1870-1930) and looks backwards as well as forwards from that time; the ensemble surveys the cultural history of Europe, from works by Haydn and Mozart to first performances of contemporary music. Oxalys is also attached to vocal chamber music from the late 19th century, the fin de siècle, for which they call upon such excellent soloists as Claire Lefilliâtre, Laure Delcampe, Christianne Stotijn, Dietrich Henschel, Nikolay Borchev and Christoph Prégardien. Its sophisticated repertoire and refined performances always assure Oxalys of a warm welcome on national and international stages. The Belgian radio station Klara awarded the ensemble the 'Klara Music Prize for Best Soloist or Ensemble' in 2016.
The ensemble's versatility is also evident in Oxalys' rich and often acclaimed discography, which includes both established and unexplored repertoire. Through its recordings it has shed new light on works by Gustav Mahler, Claude Debussy, Richard Strauss, Wolfgang Amadeus Mozart, Max Reger, Joseph Jongen, Bohuslav Martinů, Nino Rota and Hanns Eisler, among others.
Oxalys enjoys going further than established concert practice and regularly participates in theatrical productions. The ensemble also devises and realises pedagogical and educational projects.
Oxalys is a partner of the Royal Conservatory of Brussels and is supported by the Flemish Community.